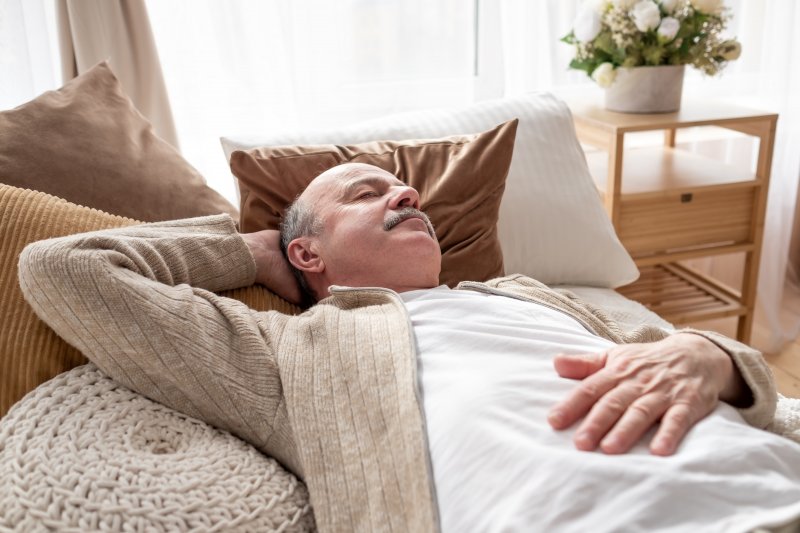 The goal of sleep apnea treatment is to help you regain the quality rest that you've been missing out on thanks to your breathing being interrupted. Surely getting some extra sleep during the day can only be a good thing during this process? The truth is that napping and sleep apnea is rarely a beneficial combination, and you could actually end up hindering the treatment. Read on to learn why it might be better to wait until bedtime to rest when you're trying to overcome a sleep disorder.
How Napping Could Disrupt Your Sleep Apnea Treatment
When you're still suffering from the effects of sleep apnea, the temptation to doze off during the day can be very strong indeed. However, the last thing you want to do when you have a sleep disorder is throw off your sleep schedule. Sleep is more beneficial to the body when it's taken all at once, allowing you to go through the sleep cycle multiple times; 7 to 9 hours of sleep in a row are better for the body than the same amount of sleep broken up into multiple naps. Since napping can interfere with your ability to sleep at night and won't help you make up for any rest lost anyway, it's best to avoid it whenever possible.
In the event that you do end up napping, then you should never do so without the oral appliance and/or CPAP machine that has been prescribed for your sleep apnea. Doing so will only leave you vulnerable to the effects of your disorder. It's also generally best to avoid napping altogether when you're still adjusting to your treatment, particularly if it involves CPAP. The more tired you are at night, the easier it will be to fall asleep even with the noise of the machine; getting extra sleep during the day could end up throwing that process off.
How to Get the Best Sleep Possible While Treating Sleep Apnea
In addition to staying away from naps, the following tips could prove very helpful during sleep apnea treatment:
Always go to bed early enough to allow for at least 7 to 8 hours of sleep.
Try sleeping on your side instead of on your back; this helps keep the airway open at night.
Don't drink before bed. Alcohol can relax your mouth and throat tissues, causing them to block the airway.
Lose excess weight to reduce the presence of fatty tissue around the neck.
Do not use your cell phone right before bed; the blue light emitted by electronic screens can disrupt the body's sleep-wake cycle.
Choose oral appliance therapy over CPAP therapy when possible. Not only is it more convenient and portable, but it also doesn't involve any noise that could make falling asleep harder.
A sleep dentist will have additional advice and instructions based on the kind of treatment you require and the source of your sleep apnea. You deserved the best night's sleep possible, but that will only happen if you're aware of potential obstacles such as napping and work to find solutions for them.
About the Author
Dr. David J. Drummond attended the Northwestern University Dental School in Chicago and graduated in 1982. Over the course of his career, he became interested in using dentistry to help people overcome sleep apnea, and he eventually began to specialize in sleep dentistry. At Stop Snoring Lawton, he can evaluate the cause of sleep-disordered breathing, offer oral appliances as a sleep apnea alternative, and suggest lifestyle changes that might make a difference when it comes to quality of sleep. To schedule a consultation, visit his website or call (580) 355-0344.