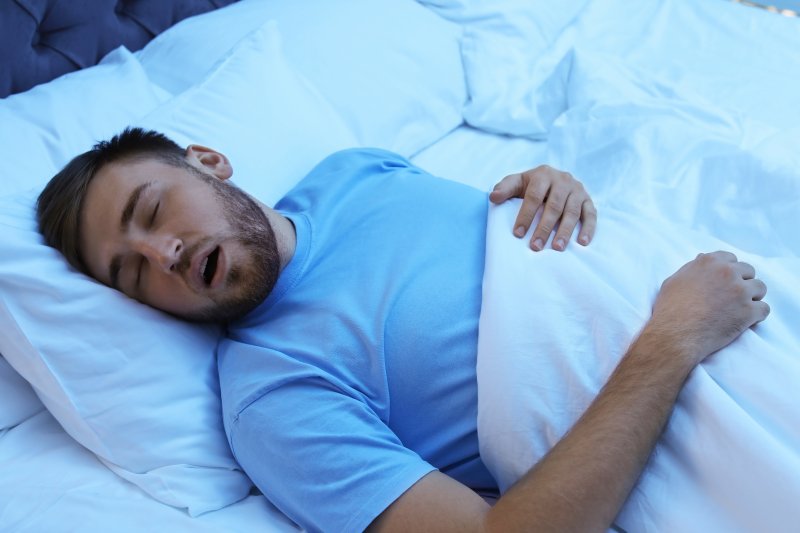 Millions of Americans suffer from sleep apnea. It's one of the most common sleep disorders, causing people to experience frequent pauses in breathing that last ten seconds or more. But did you know that out of all those affected, 80% are undiagnosed? It's mainly because there are several misconceptions about the disorder, keeping people from getting a diagnosis and seeking treatment. Luckily, we're here to set the record straight once and for all. Read on as we debunk five common sleep apnea myths.
Sleep Apnea Is the Same as Snoring
Snoring is certainly one of the most common sleep apnea symptoms, but it doesn't necessarily mean that you have it. Some people assume that because they're loud snorers, they suffer from a sleep disorder. But that's not always the case. It's important to look for other warning signs, such as:
Daytime drowsiness
Waking frequently throughout the night, possibly gasping or choking
Frequently falling asleep when tired or bored
Chronic daytime fatigue after 7-9 hours of sleep
It's No Big Deal
Sleep apnea causes patients to experience repeated pauses in breathing while sleeping. Because people with the disorder wake frequently throughout the night, they often miss out on a full night of rest. Eventually, all those sleep breaks take a toll on your body and mind. If the condition goes untreated, your chances of job-related injuries, car accidents, heart attacks, and strokes are much higher.
Sleep Apnea Only Affects Men
Indeed, men are more often diagnosed with sleep apnea than women. However, that doesn't mean women are incapable of falling victim to the disorder. In fact, most females are affected by sleep apnea after menopause! Since they may experience different symptoms from men, the condition is more likely to go undiagnosed.
It Can Go Away on Its Own
The disorder is a dangerous condition that will not get better on its own. If you fail to treat it, it can lead to several problems and complications down the line, such as high blood pressure, heart disease, stroke, and an increased risk of cancer.
Alcohol Helps You Sleep
Do you like to have a glass of wine before bed? Plenty of adults with sleep disorders do, claiming it helps them rest better at night. However, studies show that alcohol can actually be detrimental to sleep. Although it's a depressant that makes you drowsy, it can also inhibit REM sleep – and that's the most important stage of sleep. Additionally, alcohol tends to relax the muscles, making it easier for the airway to become blocked and leading to more apneic events.
Sleep is essential for maintaining optimal overall health. Now that we've put some sleep apnea myths to rest, you can be more vigilant about your health and seek the treatment you need!
About the Practice
At Stop Snoring Lawton, we help patients get a good night's sleep every night. Our highly skilled and qualified team is more than capable of delivering exceptional sleep care. If you think you may suffer from sleep apnea, don't hesitate to contact our office. We'll help you get an accurate diagnosis and develop a treatment plan that meets your needs. To learn whether or not you have sleep apnea, visit our website or call (580) 355-0344.