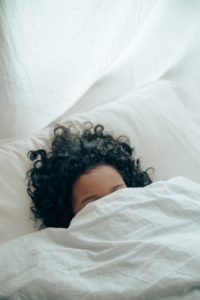 Do you suffer from chronic snoring? Maybe you have a reoccurring morning headache? No matter the issue, your physician may recommend a sleep study to rule out certain conditions, like sleep apnea. The disorder causes several pauses in breathing frequently throughout the night. Besides affecting your quality of life, it can lead to several serious health concerns, like cardiovascular disease. Although you might feel a little apprehensive about the study, there's no reason to worry. Here's how you can prepare for your sleep test.
Preparing for Your Sleep Study
A sleep study is used to diagnose certain sleep disorders. It involves monitoring you during the phases of the sleep cycle. Special equipment gathers information about your brain waves, breathing, and heart rate. It can also record the movements of your eyes and legs to have a complete understanding of your sleep pattern.
Your physician may recommend a home sleep study; however, it's not uncommon to be referred to a special center for the night. Whether using at-home equipment or visiting a sleep center, here's how you can best prepare for the upcoming night:
Avoid any caffeine or alcohol in the afternoon and evening before your sleep study to ensure they don't keep you awake during the night.
Although daytime fatigue can be a struggle, don't take a nap to make it easier to fall asleep.
Take a shower and wash your hair before you leave, but don't apply any hair products to ensure they don't interfere with the equipment.
Pack an overnight bag that includes comfortable pajamas and clothes to change into in the morning.
Bring any medications that may be needed while you're away from home.
Before your sleep study, it's important to let the center know about any prescribed or OTC medications you're taking, including cold medicines and pain relievers. Some medications can affect your sleep and the results gathered during the study. Your sleep specialist may recommend stopping specific medications or switching to something else before the study; however, never stop taking any prescriptions without speaking with the specialist first.
Your Sleep Study
You'll be given a designated time to arrive at the sleep center. A technologist will show you the equipment to explain how it works. They will allow you to change your clothes and give you time to relax before attaching small sensors to your skin. They are connected to a computer to gather information while you sleep. Don't worry, the sensors don't cause any pain or discomfort.
In the morning, the sensors will be removed, and the data will be sent to your physician to review. Based on their findings, you may be referred to a sleep dentist for treatment. They'll provide you with the solution you need to breathe better and sleep soundly.
About Dr. David J. Drummond
Dr. Drummond earned his dental degree from the Northwestern University Dental School of Chicago before continuing his training in advanced services, like endodontics, prosthodontics, and sleep apnea therapy. If you're ready to stop your snoring or have been diagnosed with sleep apnea, contact our office today to schedule your consultation.