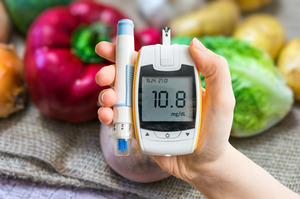 If you've been told that you're prediabetic, you naturally want to take any steps you can to prevent your condition from turning into type 2 diabetes. Obviously, this means eating more healthy foods and being more active, but did you know that the quality of your sleep could make a difference as well? Research indicates that sleep apnea could be a major risk factor for patients who are already prediabetic; here's what you need to know about the connection between the two.
The Link Between Prediabetes and Sleep Apnea
A study published in the Journal of Diabetes and Vascular Disease Research had 40 prediabetic patients fill out a questionnaire about their sleeping patterns. According to the results, people who had poor-quality sleep tended to have higher blood sugar levels, thus putting them at a higher risk for type 2 diabetes.
This is significant because sleep apnea can easily prevent you from getting enough sleep. Sleep apnea is characterized by pauses in your breathing; whenever one of these pauses occurs, your brain forces your body to wake up to get some air. While these awakenings are brief, they're enough to interrupt your sleep cycle. As a result, you won't get the rest you need to keep your prediabetes under control.
How Will You Know If You Have Sleep Apnea?
Loud snoring and noticeable pauses in breathing are two of the most recognizable symptoms of sleep apnea, but if you sleep by yourself, they can be hard to catch. Fortunately, there are other possible warning signs of sleep-disordered breathing, such as:
Frequently waking up with a dry mouth
Having a headache in the morning
Feeling excessively sleepy during the day
Having trouble paying attention
Feeling irritable
If you notice any of these symptoms, you shouldn't lose any time in reaching out to a sleep expert to see if you might be suffering from sleep apnea.
What Should You Do If You Have Sleep Apnea?
In the event that you are diagnosed with sleep apnea, you should have it treated right away; this will make it easier to manage your prediabetes and protect your overall health.
Many sleep dentists might recommend using an oral appliance to address sleep apnea. A custom-made oral appliance can gently push your jaw forward in order to prevent the throat muscles from collapsing and blocking the airway. This treatment method is often seen as a more comfortable and convenient alternative to CPAP therapy.
Both sleep apnea and prediabetes can lead to serious health issues, but you'll have a much easier time keeping them both under control as long as you're quick about seeking the care you need.
About the Author
Dr. David J. Drummond graduated from the Northwestern University Dental School in Chicago. He has served in the United States Army Dental Corps and has received advanced training in a variety of dental treatments. At his practice in Lawton, he offers oral appliance therapy as a simple, safe, and comfortable alternative to CPAP therapy. If you think you have sleep apnea, you can schedule a consultation with Dr. Drummond by visiting his website or calling (580) 355-0344.