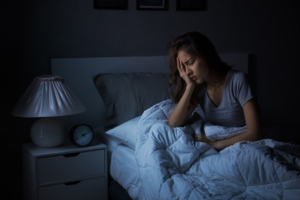 Every night, millions of people are kept up because of sleep apnea. This condition indiscriminately robs its victims of countless hours of precious rest, and if left untreated, has the potential to cause serious health issues that go beyond mere daytime fatigue. However, some people wonder if solutions such as vitamin supplements can ultimately help to treat the condition. Here's more from your sleep dentist about sleep apnea and why you shouldn't necessarily rely on vitamin supplements to treat it in lieu of professional aid.
The Link Between Sleep Apnea and Vitamin Deficiencies
Obstructive sleep apnea is one of the most common forms of the condition, and it's characterized by blockage in the airway during sleep that causes patients to wake up repeatedly throughout the night to restabilize their breathing patterns.
Your body relies on vitamins and minerals for a lot of different things, all of which contribute to your overall health. That said, it's reasonable to assume that vitamin shortages might always spell bad news for your ability to sleep, but it depends. Research has found that vitamin supplements generally don't work as a "cure" for sleep apnea the same way a CPAP machine or oral appliance therapy does.
However, you shouldn't discredit the positive impact that certain vitamins can have on your wellness; while they might not directly cure sleep apnea, they can still improve other factors that are adjacent to the condition. Here's a little more about the potential impact that certain vitamins can have on sleep apnea factors:
Vitamin E – Supports immune health, cell function, and helps protects cells from damage. It offers protection from the memory loss associated with sleep apnea.
Vitamin C – Studies show that taking a combination of vitamin C and E can reduce the number of sleep apnea episodes that occur in a given night.
Vitamin B6 – Assists with depression and insomnia by helping the body to produce serotonin and melatonin, both of which contribute to good quality sleep.
Vitamin B12 – Responsible for supporting cardiovascular health and brain function; B12 deficiencies are known to cause insomnia.
Why Professional Treatment Is the Answer
The bottom line is that you shouldn't rely solely on taking vitamin supplements to improve your sleep apnea symptoms; while certain ones do have their merits, nothing can compare to the level of treatment a skilled sleep dentist can provide. Both CPAP machines and oral appliance therapy are proven methods for managing sleep apnea.
About the Author
Dr. David J. Drummond received his DDS from the Northwestern University Dental School in Chicago and has proudly served patients and families in the Lawton, OK area for several decades. His practice is pleased to offer a wide range of services including sleep apnea therapy to assist those who suffer from the condition. If you have any questions about the blog or you'd like to arrange a visit, you can contact Dr. Drummond through his practice's website or over the phone for additional information or assistance. Telephone: (580) 355-0344.