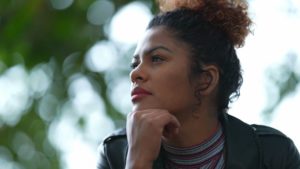 People are spending more time indoors than at any other point in history, and who could blame them? There are literally multiple streams of limitless entertainment available, you can have everything delivered to your front door, and temperature records are constantly being broken. Unfortunately, this comes with some drawbacks, such as a spike in vitamin D deficiency. Alongside this is a drastic increase in the rate of sleep apnea, which has many healthcare providers asking a simple question: "Are the two related?" The answer is actually quite complicated.
The Basics of Vitamin D & Sleep Apnea
Vitamin D is interesting for a few reasons. Firstly, it's more like a hormone than an actual vitamin, and the best natural source of it isn't food, but rather sunlight exposure. When the skin receives sunlight, this triggers the body to produce vitamin D, which serves a wide variety of purposes. It helps support healthy bones and teeth, and it serves as a neurotransmitter on the brain stem to regulate the different stages of sleep.
Sleep apnea is a condition where a person stops breathing for short periods repeatedly throughout the night, preventing them from getting the deep, restorative sleep they need. It can have many causes, with the primary ones being obesity, a narrow throat, a large tongue/neck, or a problem in the connection between the brain and the breathing muscles.
The Relationship Between Vitamin D & Sleep Apnea
What the most current research tells us is that vitamin D deficiency and sleep apnea are highly correlated, as in they often occur together, but no study has been able to establish causation, or show if one leads to the other.
There is speculation as to how they might be related. Because vitamin D is directly tied to how our body sleeps, some scientists believe that a deficiency can contribute to sleep apnea. Others, however, think that because obesity is a leading contributor to sleep apnea, it's common for patients with excess weight to not spend a lot of time outside or eat food rich in vitamin D (such as fatty fish, cheese, and egg yolks).
The truth is that every study that involves vitamin D and sleep apnea includes a classic line at the end, "More research is needed." While the two obviously have some connection, the exact nature of it is not well established at this point.
What Should You Do?
If you think you might be vitamin D deficient, there are easy steps you can take to correct it. Spending a few extra minutes outside in sunlight can be tremendously beneficial for physical and mental health, and while you're out there, why not take a walk, run, or do some other form of exercise you enjoy? Also, try to incorporate more vitamin D-rich foods into your diet (eggs are easily affordable and can be prepared in countless delicious ways if you're not a big fan of salmon or tuna).
As for sleep apnea, the only effective way to deal with it immediately is to get professional help. A sleep dentist is a good start, as they can perform a screening and help you complete an at-home sleep test so you can receive a diagnosis. From there, they can even provide a custom-made mouthguard that will allow you to breathe normally throughout the night, ensuring you get the sleep you need.
About the Author
Dr. David J. Drummond earned his dental degree at the Northwestern University Dental School in Chicago, and he has regularly continued his education in many specialties, like oral surgery, prosthodontics, and sleep apnea therapy. Today, he is a Diplomate of the American Sleep and Breathing Academy. If you're ready to sleep better and stop snoring, you can request an appointment through our website or call (580) 227-8789.